Belmont Hall, a Georgian mansion built in 1773, is one of the most treasured and historic houses in Delaware.  Surrounded by spacious grounds and beautiful gardens, Belmont is a fascinating place to  visit.  Arrange a tour or come to one of our special events where you will learn about local and state history, hear stories about the people who have called Belmont home, and enjoy the pleasant grounds.
This magnificent mansion surrounded by stately trees, rolling lawns, and lovely gardens is available to make your own special event a lifetime memory.  Imagine holding your business meeting or entertaining guests at a party or wedding at this unique setting. Read more…
---
Join the Friends of Belmont Hall
Join us in becoming an active member.  Working together we can meet the goals of  the mission of the Friends of Belmont Hall.
Next meetings

: 
Wednesday February 18 at 7:00 pm at Belmont Hall
Wednesday March 18 at 7:00 pm at Belmont Hall
 

The Friends of Belmont Hall holds meetings on the

third Wednesday of most months

.  Please join us!
Upcoming Special Events:
Saturday March 28 at 10:3o am
at St. Peter's Episcopal Cemetery
on North Main Street (opposite the George Wright Park)
The  Sons of the American Revolution &
The Thomas Collins Society
of the Children of the American Revolution
are conducting a Memorial Grave Marking Program
for the Revolutionary War Patriot &
8th President/First Governor of the State of Delaware,
Thomas Collins Esq.
Reenactors will be in attendance.
A reception will be held after the program
 Belmont Hall, the home of Thomas Collins
at 217 Smyrna Leipsic Rd. south of Smyrna.
 In case of rain the program will be
held at Belmont Hall.
         Belmont Hall's Eggsciting Easter Event

                      Sunday March 29    2 pm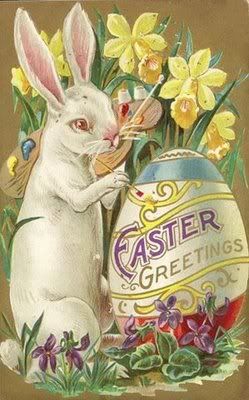 The
Easter Bunny

is waiting to meet you.  Bring a camera!
Join the FUN!  A great family event!
               Children:   $2                                 Adults:  Free
-For Preschoolers:
       Easter Egg Hunt-  Every participating preschooler receives a bag of goodies!
       Bring your own basket or bag to collect the eggs.
-For Kindergarteners to 4th grade:
       Egg Roll – Every participating K – 4th grader receives a wooden Belmont Hall Egg
-Games for Preschoolers – 4th graders
           Prizes and Fun!!!
-Light Refreshments!
 *In order to be sure we have enough prizes,
please call or email to register.
Let us know
your name

and the

number of children

and
whether they are in preschool

or

kindergarten to 4th grade.
*email:

belmonthall.de@gmail.com
*phone

: 302-264-9048
Weddings, Showers, Parties!
Historic Belmont Hall is a beautiful and unforgettable place to have a wedding.  We have a romantic Sunken Garden for wedding ceremonies and the lovely grounds and gardens are an exceptional site for a tented reception.
Small ceremonies and receptions can be held in the house, as well.
     We are very busy scheduling wedding ceremonies and receptions at this time.  If you are interested in using Belmont Hall as your venue for a wedding ceremony, wedding reception, shower, or party it would be best to inquire about a date in the near future.
     Dates are filling up fast. Our staff will gladly schedule a tour of the house and grounds and meet with you to discuss your rental possibilities.
Email: belmonthallde@gmail.com
phone:  302-264-9048
Like us on Facebook:     Historic Belmont Hall   and   Belmont Hall
 Tours:
Historic Belmont Hall will be open on certain Saturdays for historic tours. These dates will be   advertised and found on this site. 
However, Belmont Hall is also available for tours

of 4 or more by appointment.



Belmont Hall is open for tours by appointment.  Call 302-264-9048 or email belmonthallde@gmail.com to schedule your tour.
Adults:   $3.00

Students K – 12:   $1.00       

Members: Free

School tours and large groups over 25  need to be scheduled at least 2 weeks in advance.
Arrangements can be made to tour the

Smyrna

Museum

before or after your tour of Belmont Hall.  Located at 11 South Main Street, the Smyrna Museum Complex consists of  the Barracks, a Georgian brick house built in the late 1790′s, and the Plank House built in the early 1700′s.  There is

no charge

to tour the Smyrna Museum.   See www.smyrnamuseum.com  for more information. 
The Smyrna Museum is open most Saturdays from 10 am until 1 pm.

If you wish to tour Belmont Hall and the Smyrna Museum on the same day, we can schedule both tours for you.
More Upcoming Events